Fall Leaf Bow Tie & Hair Bow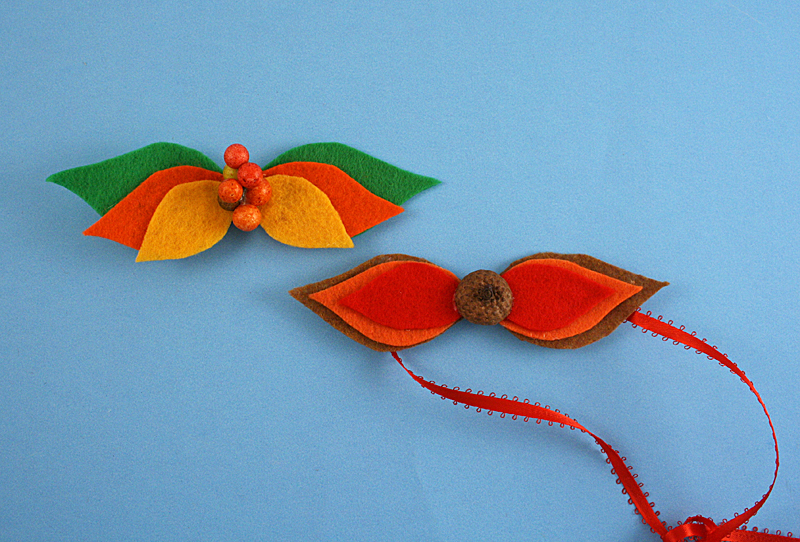 Fall is here and with it comes the changing of the leaves. Fall colors are so beautiful, it makes you want to hang on to the season as long as you can! I'll show you how to hang on to those colors with these sweet wearable hair bows and bow ties!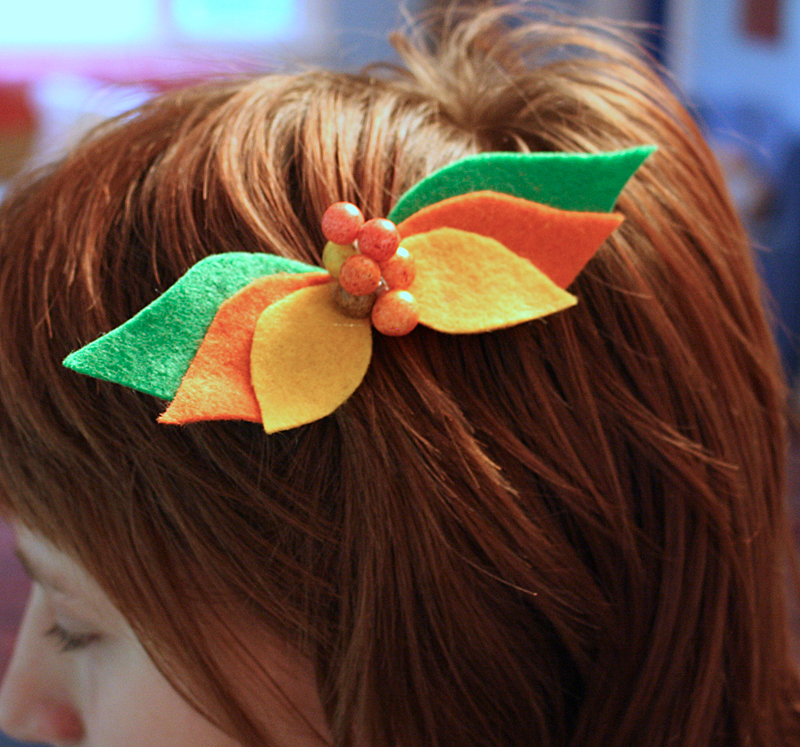 Girls will love to dress up their locks with this pretty autumn bow. Use your favorite fall colors, or use the same ones that I have. A pretty hair accessory, perfect for a harvest party or even Thanksgiving!
Boys can dress up their shirt with this handsome bow tie sporting great autumn shades. They'll be all dapper and ready for pictures. These make great photo props too!
To make a bow you will need:
Felt in three fall colors
Scissors
Hot glue gun
Ribbon (for bow tie)
Hair clip or barrette (for hair bow)
Embellishments for center of bow (acorn top, faux berries, beads, buttons, etc)
Print the leaf pattern. I used the leaf shape at the top of the printable sheet. Cut the leaf out.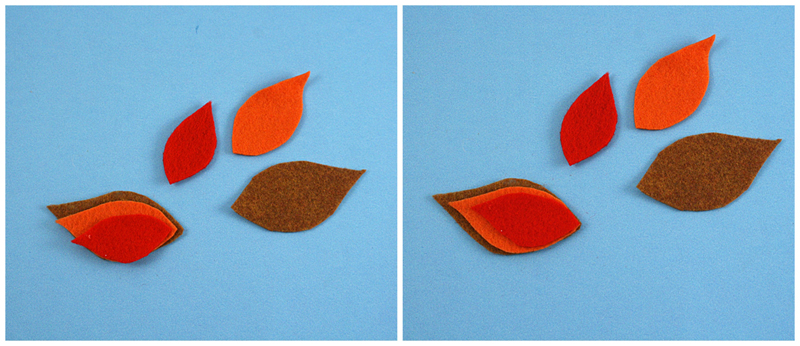 You will need 2 of each of the 3 different sizes of leaves in different felt colors. Cut your center leaf using the printable actual size. Cut your outer leaf a little larger than the printable, and finally the smallest leaf smaller than the actual size. Be sure to cut two of each one. You can layer the leaves in a fanned out design (pictured left) or on top of each other for a layered look (pictured right).
Glue the leaves together as desired and glue an embellishment to the center. For the bow tie, I chose an acorn.
For the bow tie, after attaching the acorn, turn it over and glue a strip of felt to the back. Cut a 30-inch length of ribbon and glue the center to the felt strip. Glue a second felt strip over the ribbon to sandwich it in between.
For the hair bow I used faux berries I had left over in my craft room from a floral project. You can use buttons or beads or even a craft jewel! When finished, glue hair bow to a hair clip. That's it! Now you can get all dressed up and wear these to a fall harvest party – have fun!

Project created by Amanda Formaro for Kix Cereal. Amanda is a well-known craft expert and author of the  books "Rubber Band Mania" and "Duct Tape Mania", the first two in a series of craft books for kids. She has been writing and crafting on the Internet for over fifteen years. Find out more on her blog, 
Crafts by Amanda
, where she shares tutorials with step-by-step photos for adults and kids alike.