4 Presidents' Day Crafts for Kids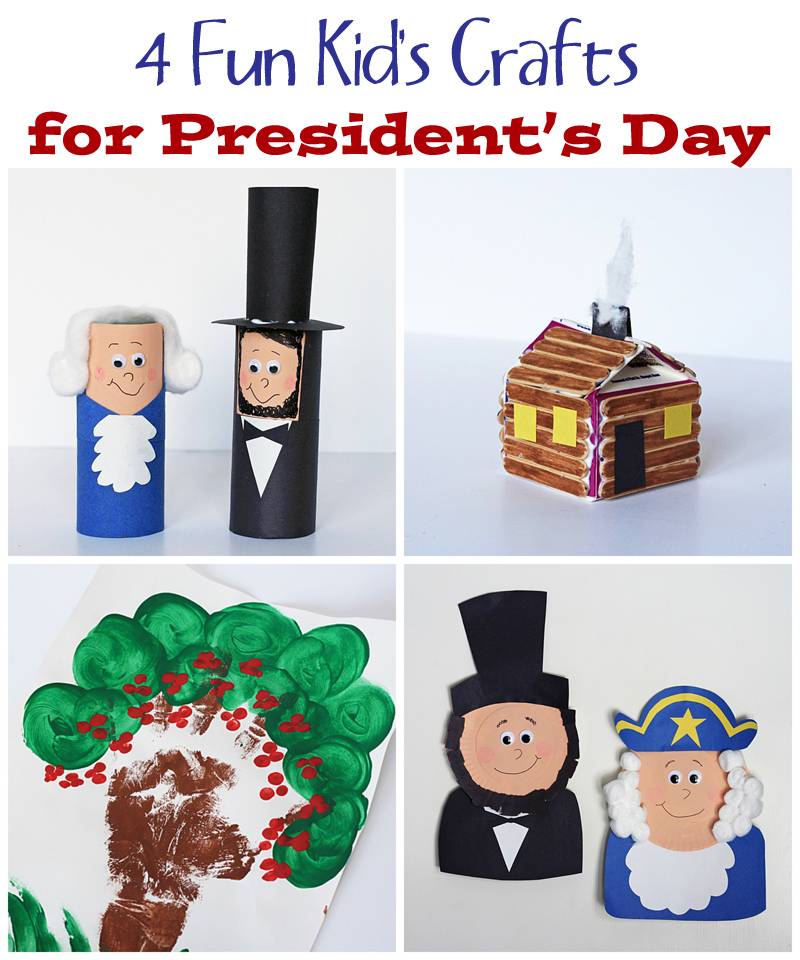 Presidents' Day is celebrated in honor of George Washington, the first U.S. president. Former President Abraham Lincoln also had a birthday in the month of February, and so Presidents' Day has often been associated with those two presidents. However, it's changed over the years and has also been said to celebrate the office of the Presidency, not any particular president. No matter what the reason, it's a great opportunity to talk to kids about the United States and the different presidents it has had over the years.
I've put together four fun projects for you to choose from to keep the kids busy, especially if they have Presidents' Day off from school!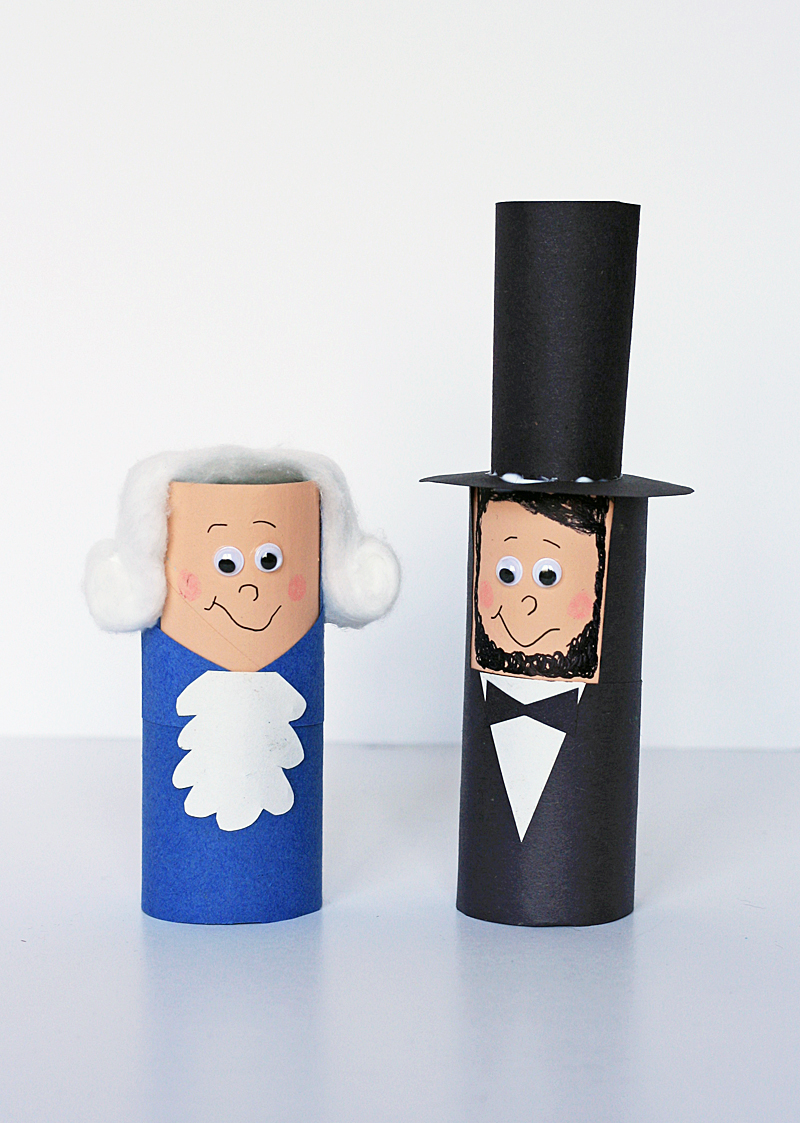 Cardboard Tube Presidents
You will need:
2 4-inch cardboard tubes
Construction paper: black, blue, white
Peach paint
Pink crayon
4 googly eyes
Cotton ball
Black marker
Glue stick
White craft glue
Scissors
Patterns for cardboard tube presidents
Paint the front of each cardboard tube with peach paint. Most of it will be covered, so it doesn't have to be perfect. Cover one of the cardboard tubes with black construction paper, cutting off a section so that the peach isn't covered at the top (for the face). Repeat this with blue construction paper for the other tube.


To make President Lincoln's hat, place a cardboard tube onto a piece of black construction paper. Draw a circle on the paper about half of an inch larger than the tube. Cut that circle out. Now roll a separate piece of black construction paper for the top part of the hat. Glue it closed with a glue stick, then add white craft glue all around the bottom of the tube and stick it to the black circle. Set aside to dry.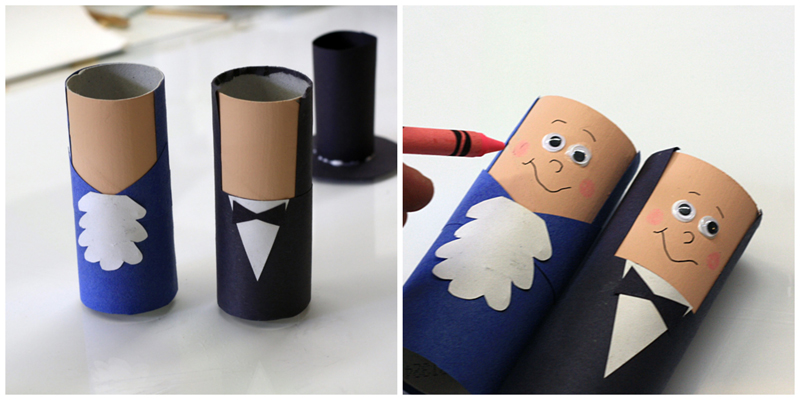 Cut out the pattern pieces and glue them to the cardboard tubes:
George Washington's collar – blue
George Washington's stock (ruffled scarf) – white
Abraham Lincoln's shirt – white
Abraham Lincoln's bow tie – black
Add facial features with a black marker, cheeks with a pink crayon and glue on googly eyes.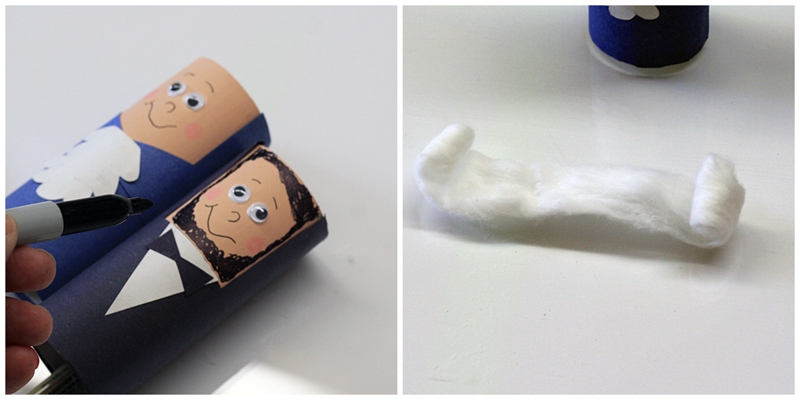 Finally, use a black marker to add Lincoln's beard. For Washington's hair, carefully unroll a cotton ball into a strip. Roll each end and glue to the cardboard tube. Line the top of Lincoln's head with white glue and place his hat on top.
Craft Stick Log Cabin
You will need:
Half-pint milk carton
28 miniature craft sticks
Brown marker
Black and yellow construction paper
Cotton ball
White craft glue
Scissors
Color the craft sticks with a brown marker. Cover the milk carton with craft sticks using white craft glue.

Trim the top of the milk carton, leaving just a small square for the chimney. You may need to tape the top together to keep it closed. Cover the chimney with a piece of black construction paper.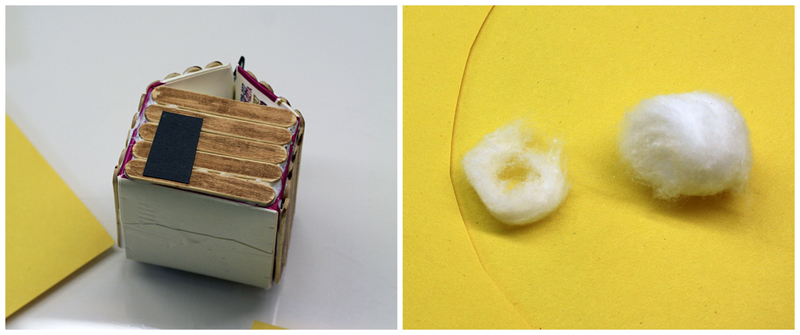 Make a door and some windows using black and yellow construction paper and glue them to the cabin. Pull a small piece off the cotton ball and stretch it out. Glue it to the chimney.
Handprint Cherry Tree
You will need:
Craft paint: brown, green, red
White paper
Paint child's palm and upper arm with brown paint and press to the paper.
Kids can add the green leaves by finger painting – large circles work great!
Add grass by finger painting as well.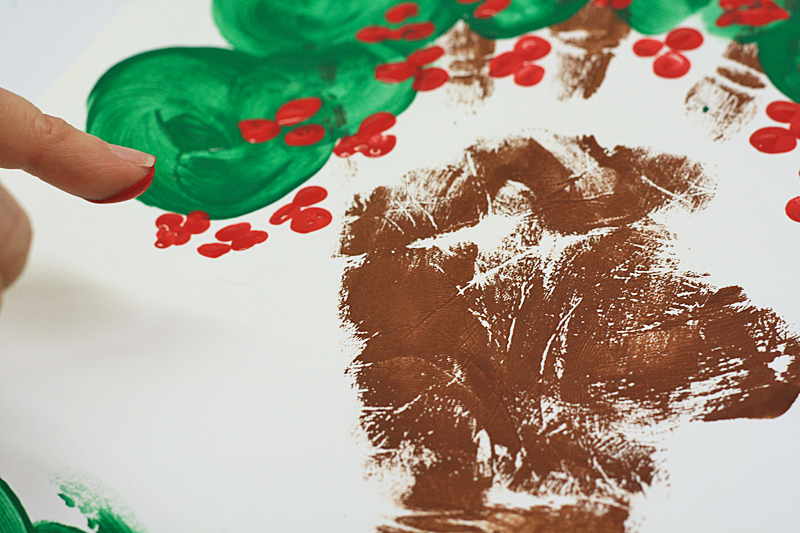 Have children dip their finger in red paint to create clusters of cherries hanging from the tree.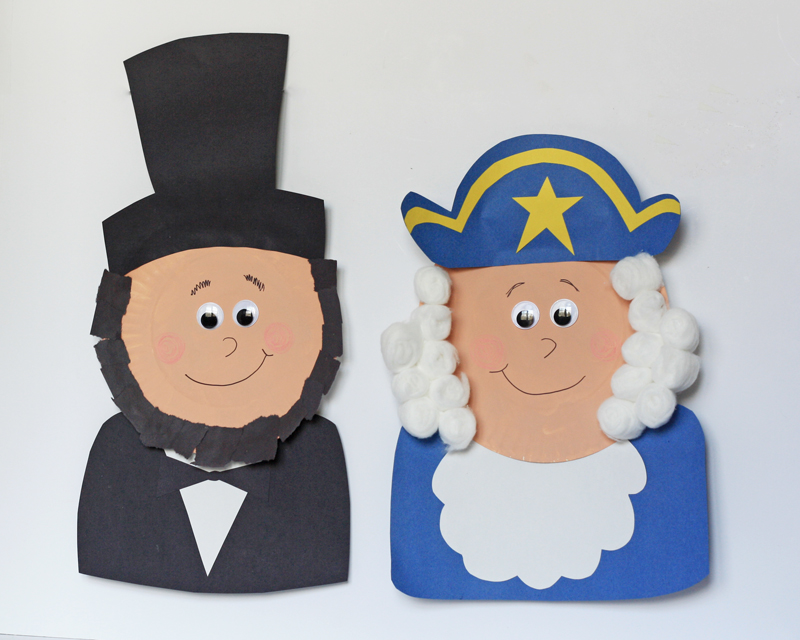 Paper Plate Presidents
You will need:
2 paper plates
4 large googly eyes
Peach paint
Pink crayon
Construction paper: black, white, blue, yellow
Cotton balls
Black marker
Patterns for paper plate presidents
Paint the paper plates peach and allow to dry. Meanwhile, cut out the patterns and glue them together as needed:
Washington's hat: blue with yellow stripe and star
Washington's jacket: blue
Washington's ruffled scarf (known as a "stock") – white
Lincoln's jacket: black
Lincoln's shirt: white
Lincoln's bow tie: black
Lincoln's hat: black

Glue Lincoln's hat to the top of one of the painted paper plates. Glue his assembled jacket to the bottom and back of the plate. Tear a few strips of black construction paper and glue them around the rest of the plate for Lincoln's beard.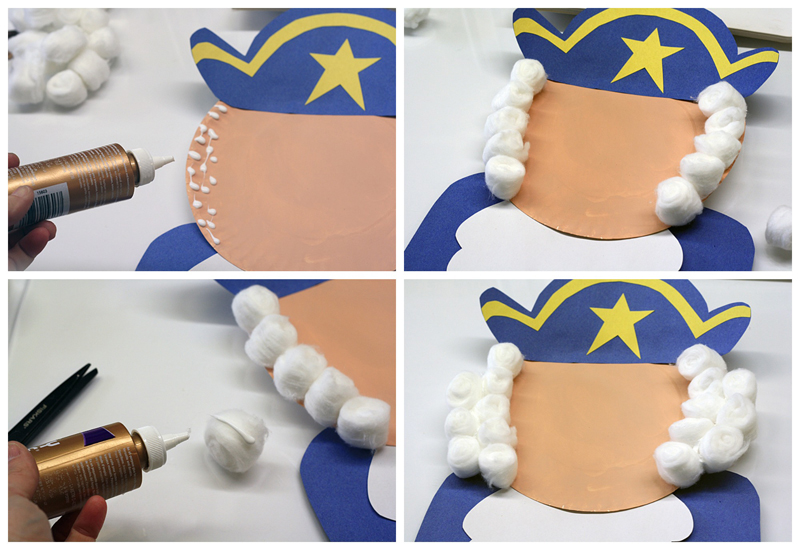 Glue Washington's hat to the top of the second paper plate. Glue his assembled jacket to the bottom and back of the plate. Line the left and right side of the plate with white craft glue and place cotton balls on glue in a single line. Add a line of glue to the side of a cotton ball and stick to the side of one of the cotton balls on the plate. Repeat this for a total of three on each side.
To complete, glue on googly eyes, add features with black marker and cheeks with pink crayon.
Project created by Amanda Formaro for Kix Cereal. Amanda is a well-known craft expert and has been writing and crafting on the Internet for over fifteen years. Find out more on her blog, Crafts by Amanda, where she shares tutorials with step-by-step photos for adults and kids alike.