4 Teacher Appreciation Crafts to Make
This week is Teacher Appreciation Week! It's easy to let your teachers know how much you value what they do; just make one of our clever teacher's gift ideas. We used recycled materials and items purchased at the dollar store to make these simple, yet clever, gifts.
1. School Supply-Themed Teacher Gift: Pencil Vase
Use a small recycled food box to create the structure for this smart vase covered with Number 2 pencils. Purchase a few packs of pencils at the dollar store for this project.
What You Need for The Pencil Vase:
A small recycled food box, such as a macaroni box
2-4 packs of pencils (depending on the size of your vase and the number of pencils in the package)
A red ribbon and a button
Hot glue gun and glue sticks (parents only)
How to Make It:
1. Trim the top of the cardboard box off. Glue the pencils one by one to the box, using hot glue (parents only). We used about 42 pencils for our vase.
2. Add embellishments to the vase. We hot glued a ribbon and button around the vase.
3. When filling the vase with fresh flowers, add an inner container such as a glass vase or a recycled can to protect the cardboard from getting wet. Alternately, fill the pencil vase with artificial flowers, or try one of our crafty flower ideas: egg carton flowers, felt roses, or tissue flowers.
2. Sweet Tooth Teacher Gift: Recycled Soda Bottle Apple Candy Favor
Have you ever noticed that the bottom of a soda bottle looks like the bottom of an apple? We've used this element to our advantage in creating an apple-inspired candy holder for your favorite teacher.
What You Need for the Apple Candy Favor:
A recycled soda bottle
Red spray paint made for painting plastic (parents only)
A clear favor bag
A green ribbon
Your favorite red candies
Scissors
How to Make It:
1. Cut the bottom of a recycled soda bottle off (parents helping); a single-serving bottle will make a smaller favor, while a 2-liter bottle will make a larger favor. Wash and dry the bottle bottom thoroughly.
2. Spray paint the bottle bottom with red spray paint that is designed for use with plastics. Allow paint to dry, according to package directions.
3. Meanwhile, fill a clear favor bag with red candies and secure with a green ribbon. Put candy bag into bottle bottom.
3. Techie Teacher Gift: Tablet Accessories and Technology Gift Card
Many classrooms are equipped with electronic tablets, and one thing many teachers can use are protective cases, accessories, and most of all, gift cards to their favorite app store! We've assembled a useful technology gift, and added a handmade touch with a crafty gift card holder shaped like a mobile phone.
We bought all the accessories at the dollar store, and got the gift card at a gift card kiosk. If your school sells Scrip, you may be able to buy a gift card from the program and benefit the school even further with your purchase!
What You Need for the Technology Gift:
A tablet case
Assorted tablet accessories. We bought a cleaning kit, screen wipes, and a stylus.
A piece of card stock
A piece of clear plastic (we recycled ours from toy packaging we had on hand)
Glue
(Optional) Embellishment for the tablet case
If desired, embellish the case. We made a simple fabric yo-yo for ours. Fill the tablet case with your chosen accessories!
To Make the Gift Card Holder:
1. Trace a mobile phone onto a piece of folded card stock.
2. Cut out two phone-shaped pieces of card stock. Cut a smaller square inside one of the phone-shaped pieces, to create the front of the "phone." Cut out a same-sized piece of clear plastic (like the plastic from recycled toy packaging).
3. Glue the plastic to the back phone-shaped paper on three sides, leaving one side open so you can slide the gift card in. Glue the front of the phone to the plastic.
4. Glue a circular piece of paper on the top of the plastic for the phone "button."
5. Insert gift card in the open slot.
Keepsake Teacher Gift: Fabric-Covered Frame
We used a recycled cereal box to create a fabric-covered frame. Insert an inspirational quote, or better yet, a photo of the teacher's class.
What You Need for the Recycled Cardboard Frame:
A Kix cereal box
Scrap fabric
Ribbon
A large red button and a small white button
A scrap of green paper
Coordinating card stock
Hot glue gun and glue sticks (parents only)
An inspirational quote or a photo
How To Make It:
1. Cut two rectangles that measure 6″ x 9″ from a Kix cereal box. To create the frame front, cut a 4.5″ x 6.5″ rectangle inside one of the pieces.
2. Cover the front of the frame with fabric, wrapping around the frame and securing under the frame with hot glue. Allow glue to fully dry.
3. Glue a strip of ribbon on two corners of the frame, wrapping around the back and securing with hot glue.
4. Add the apple button embellishment to the lower right corner. To make: cut a leaf-shape out of a scrap of green paper. Glue leaf to center of large red button, then glue a small white button over the top of the leaf.
5. Glue the photo or the inspirational quote so it's showing through the frame. Glue the second piece of cardboard onto the back of the frame, and cover with a piece of coordinating card stock.
6. Add a ribbon loop to the back of the frame for hanging.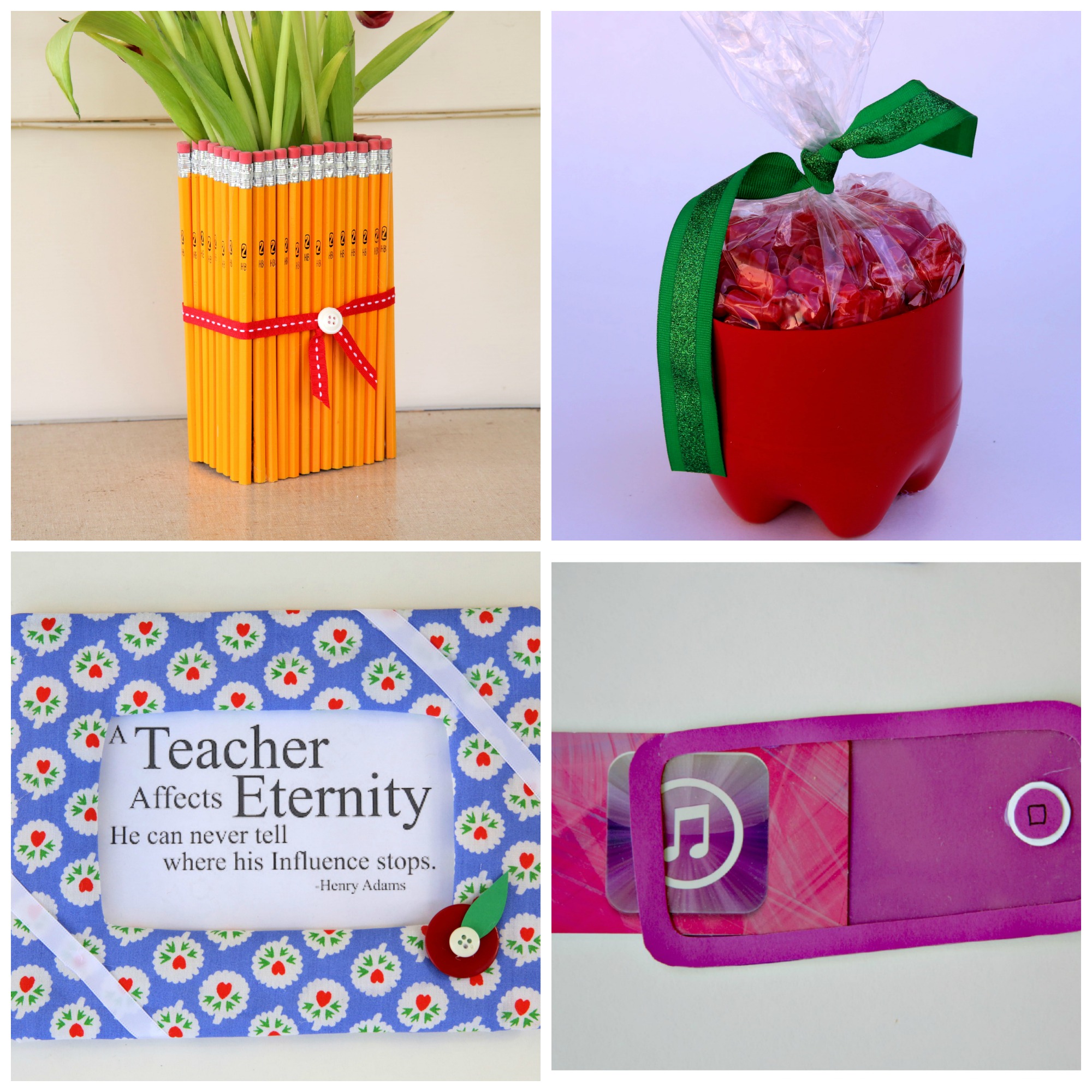 Heather Mann is the mother of four boys, and is constantly on the lookout for fun games, activities, and recipes to keep her busy boys, well, busy. She designs and shares clever crafts with a frugal twist at her site Dollar Store Crafts and ideas for being the best mom ever (on a budget) at Dollar Store Mom.