Star Wars Day Craft: Pool Noodle Lightsaber
Are you ready for Star Wars Day? It's coming up on May the 4th (as in "May the 4th be with you!), so we're getting ready to celebrate a galaxy far, far away with this quick and easy dollar store Star Wars-themed craft: pool noodle lightsabers! Read on to find out how easy it is to make both traditional lightsabers and double-sided lightsabers.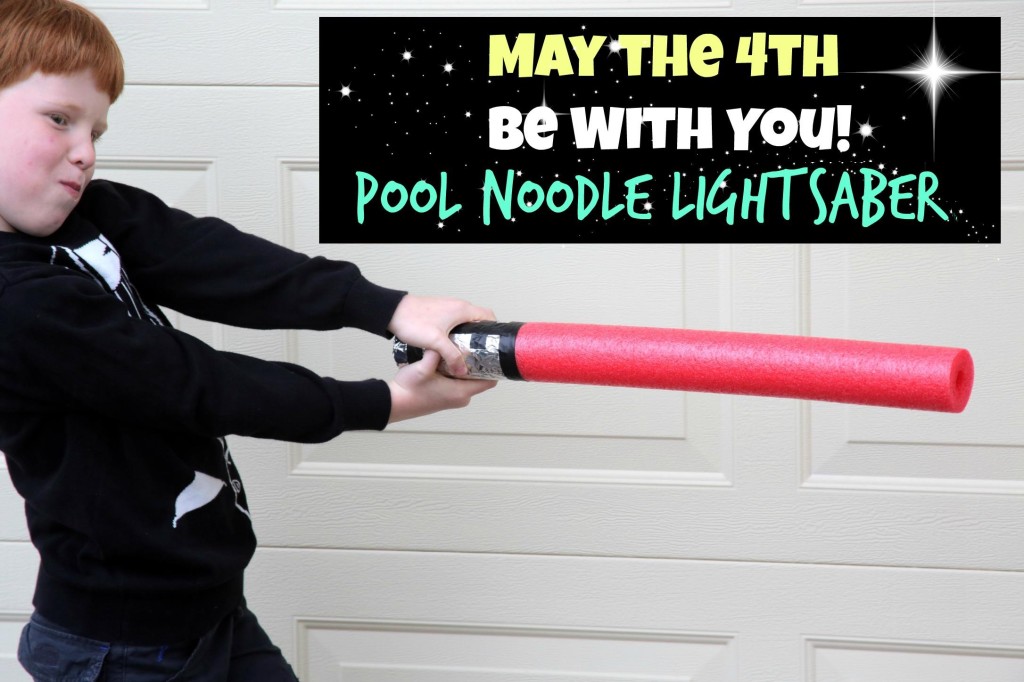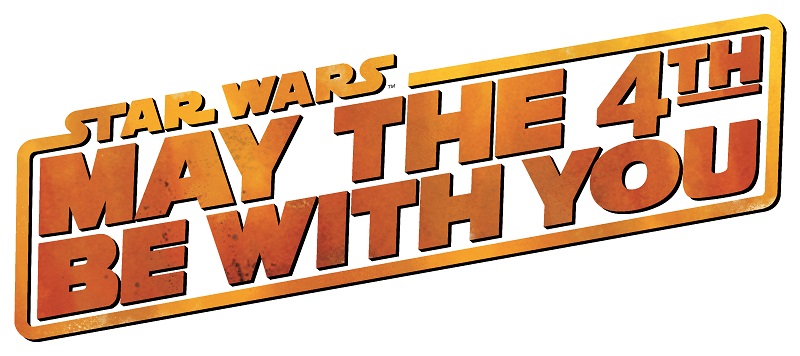 My boys could not wait to play with these imaginative toys! As soon as I was done making the lightsabers, they began to battle each other, complete with lightsaber sound effects:
Lucky for them, this craft is quick and easy to make, so they didn't have to wait long! And it's affordable, too. I found most of the supplies to make pool noodle light sabers at the dollar store. I found the silver foil tape at the hardware store (about $4 a roll), but you can use regular gray or silver duct tape as well.
What You Need To Make These Light Sabers:
Pool noodles (red, green, or blue preferred — they're authentic light saber colors!)
Foil tape or duct tape
Electrical tape
A serrated knife (parents only)
Scissors
How to Make Pool Noodle Light Sabers:
1. Parents only: Cut a pool noodle in half with a serrated knife.
2. Tape the cut end of the pool noodle with silver tape. Clip around edges of tape to allow it to wrap around the end of the pool noodle.
3. Wrap three strips of silver tape around the noodle to make a handle. Tip: Use scissors to trim the tape to size.
3. Add black electrical tape accents to the handle.
My youngest son wanted a double-sided light saber like Darth Maul's. No problem!
To Make Darth Maul's Double-Sided Light Saber:
1. Take a full-sized red pool noodle, and add silver tape to the middle of the noodle.
2. Add black accents to the handle.
May the 4th be with you!
Heather Mann is the mother of four boys, and is constantly on the lookout for fun games, activities, and recipes to keep her busy boys, well, busy. She designs and shares clever crafts with a frugal twist at her site Dollar Store Crafts and ideas for being the best mom ever (on a budget) at Dollar Store Mom.